FAQ: Remove a (duplicate) radio
---
If your radio isn't no longer broadcasting or you want to remove a duplicate radio. Follow these steps:
Login to your dashboard.
Click on the pencil of the relevant radio (on the right side).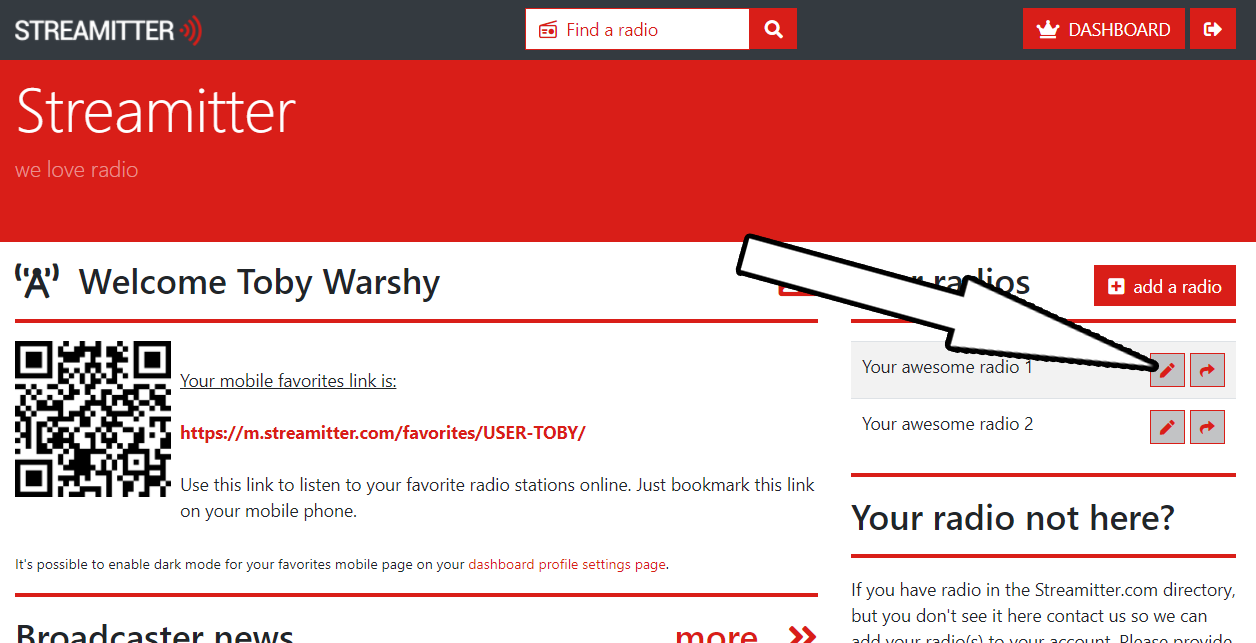 Click on the trashcan (at the end of the radion ame).
A popup will appear, confirm (or cancel) the deletion of the radio.